This is a Sponsored post written by me on behalf of Comfort and Harmony for SocialSpark. All opinions are 100% mine.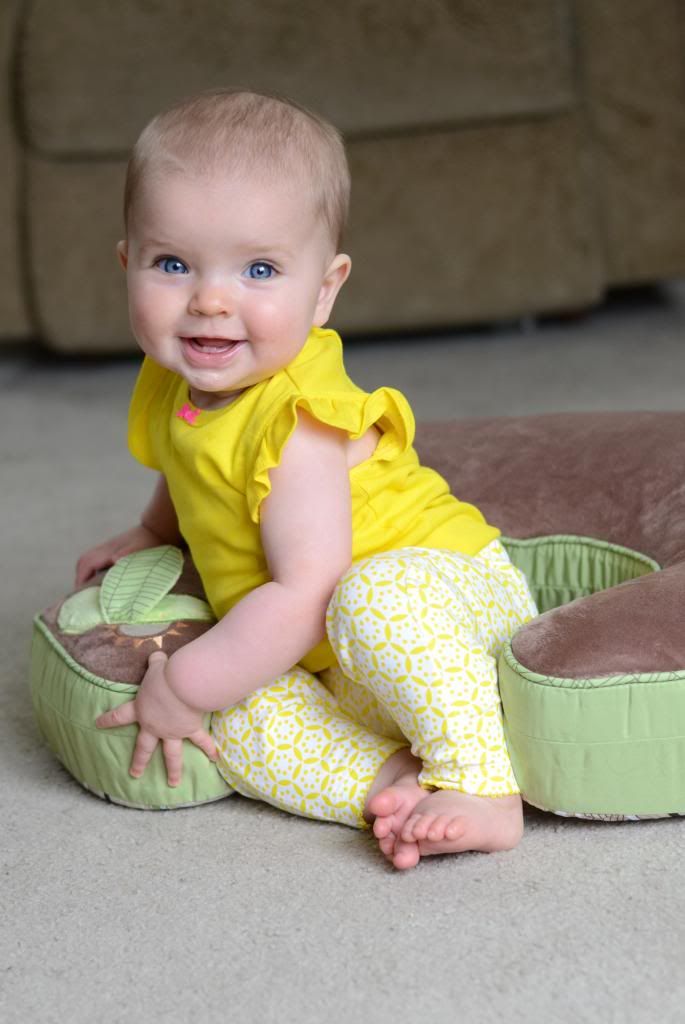 I was recently sent the Mombo nursing pillow by Comfort and Harmony. I'm a big fan of nursing pillows--for the support while breastfeeding, as a place to safely and comfortably lay a new baby, and as a support pillow for the not-so-confident sitter. I love this pillow!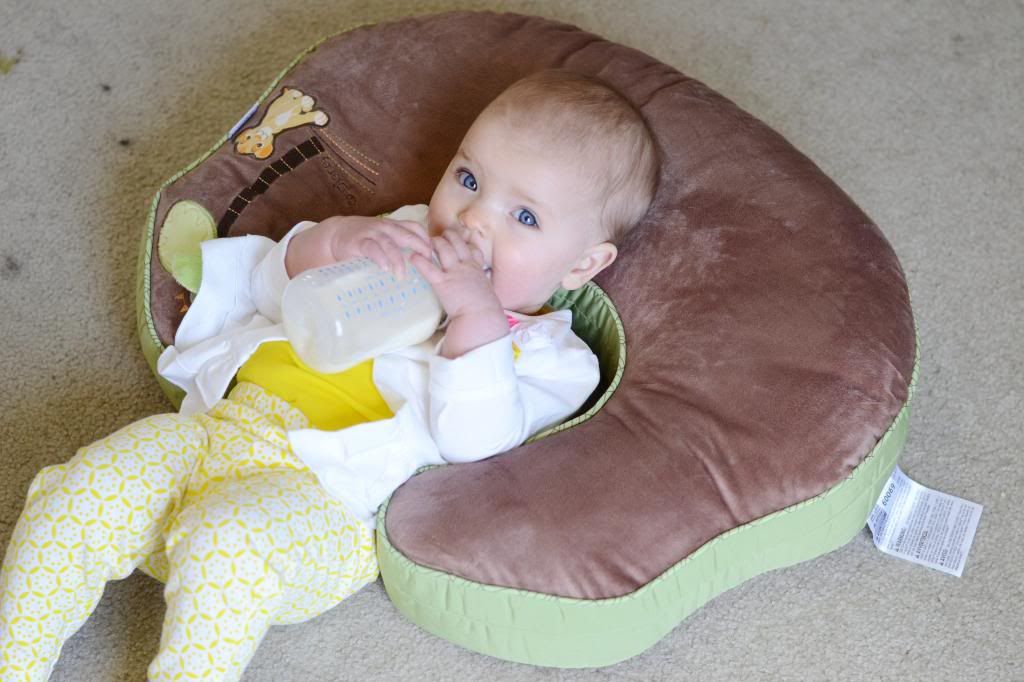 Mombo has a unique shape and a two-sided design called Firm2Soft™. One side is more firm and I found it supported Reese perfectly while nursing her. I loved how it held her higher than other nursing pillows I've used--causing less strain to my shoulders and back. The other side is really soft--Reese loved petting it! Another cool feature that I would have loved when Reese was teeny tiny is that it comes with a vibration feature--it would have been been perfect for soothing her to sleep!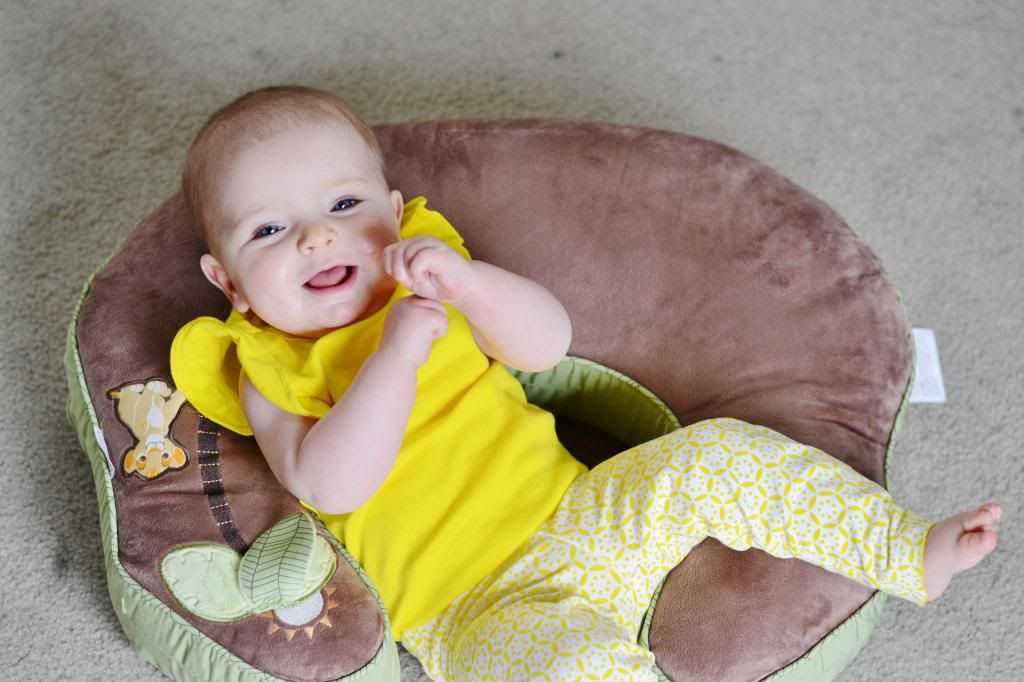 As you can see, the slipcover I was sent with the pillow is adorable. It actually matches Reese's swing, which I thought was great! There are other options though--the mombo nursing pillow has a huge selection of other adorable slipcovers. The cover fits so well on the pillow--no tugging at seams. I feel like even my three year old could have some fun with this thing without worrying about him damaging it. And the pillow will definitly keep its shape even with lots of use.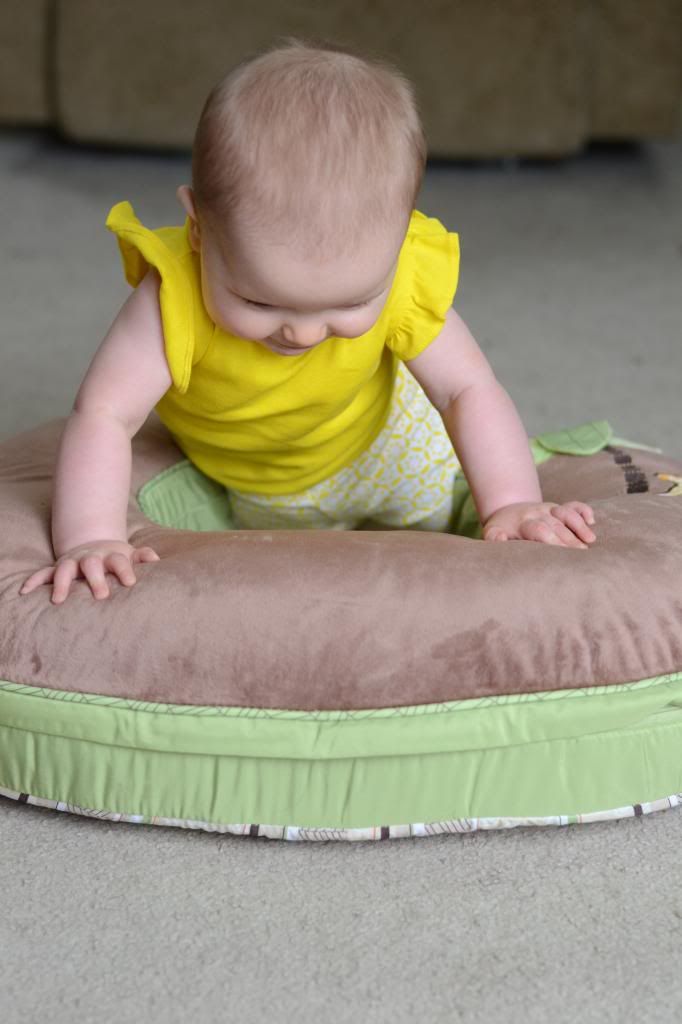 If you're expecting a new baby, or looking for a good shower gift idea, I highly recommend this pillow. I am so glad to have it now, and would have loved to have had it since Reese was born. Mombo products are available at Toys R Us, so stop by to check out their great selection of infant nursing pillows. You can also keep up with their products through Comfort & Harmony on Facebook and Comfort & Harmony on Twitter.